Spark Clear Aligners in Dee Why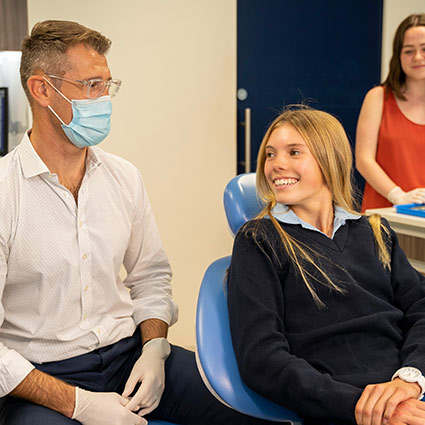 A beautifully aligned smile exudes confidence. Perhaps you never got around to getting traditional braces in your teens, and finally want to do something about your smile. At Wavescape Orthodontics, we're pleased to offer Spark Clear Aligners that get excellent results for patients.
These clear aligners can address many orthodontic conditions, including overcrowding, gaps between teeth, overbite, open bite, underbite, and crossbite.
What Are Some Benefits?
Trusted by orthodontists worldwide, Spark is a nearly invisible aligner system that's also comfortable and stain-resistant. Free of BPA, mercury, latex, and phthalate, Spark aligners are made with innovative, ultra-clear TruGEN™ material. The aligners are designed for more efficient and effective tooth movement.
How Do They Work?
Spark uses a series of aligners that fit comfortably and snugly on your teeth. Each new set gradually shifts your teeth closer to their desired position. For optimal results, you'll need to wear each aligner for 22 hours a day. The aligners can be removed at mealtimes or for social engagements.
Book a Consultation

Spark Clear Aligners Dee Why, Northern Beaches, Curl Curl, Narraweena NSW | 02 9984 9849