Early Orthodontic Treatment in Dee Why
Did you know that the Australian Society of Orthodontists recommends that every child be assessed by the age of 7?
This period is the ideal time to determine if your child's jaw and teeth could require early intervention orthodontics.
At Wavescape Orthodontics, we offer different solutions to suit the needs of our youngest patients:
Removable and fixed plates
Children's orthodontics
Why Start Early?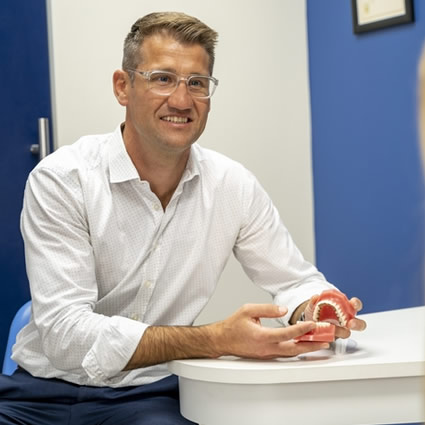 Your child's jaw begins to ready itself for further development around the age of 7. By catching problems early before the jaw is set, more significant issues in the future can be prevented, saving your child pain, discomfort and more invasive treatments down the road.
Crooked teeth give further concerns about keeping the teeth clean, which becomes more complicated when the tooth surface is uneven. Food debris is easily caught in the mouth's nooks and crannies, making decay, damage and disease inevitable. By aligning your child's smile and bite with early treatment, brushing and flossing will be much easier.
The many benefits of early treatment are:
Eliminating harmful habits
Improving breathing to reduce snoring and childhood sleep apnoea
Improving the relationship between the face and jaw
Preventing and minimising the crowding of teeth
Preventing impacted teeth
Children's Orthodontics
Braces applied during the childhood years can be used preventatively, nipping future alignment issues in the bud. The advantages include the ease of properly shaped jaw and teeth development, rather than waiting until the adult years when there will be more discomfort and cost involved in treatment. The greatest benefit, naturally, is your child enjoying a healthy and gorgeous smile in adulthood, having had their issues addressed early on in life.
Find Out More
If you'd like to learn more about getting your child the orthodontic attention they might need, contact us today to book an appointment! We'd be happy to discuss your concerns. There is ample two-hour undercover parking available at Dee Why Grand Shopping Centre, and we're conveniently located near stops for public transportation.
CONTACT US

Early Orthodontic Treatment Dee Why, Northern Beaches, Curl Curl, Narraweena NSW | 02 9984 9849